Speaking Profile
Don MacPherson
Co-Founder of Modern Survey
Aon's Global Head of Talent Marketing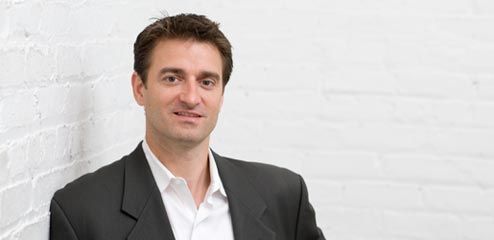 Blog: modernsurvey.com/author/don-macpherson
Twitter: @MacPherson_D | @modern_survey
Don MacPherson is an employee performance expert with 20 years of industry experience. As President of the human capital measurement company, Modern Survey, Don oversaw the organization's consulting and employee measurement practices. As Aon's Global Head of Talent Marketing, Don leads strategic messaging, audience growth, and thought leadership promotion for the Assessment & Selection, Culture & Engagement, Human Capital Strategy, and Leadership practices. Don's areas of expertise include understanding employee and customer motivations, developing effective leadership, and creating processes for gathering and responding to employee feedback.
A candid and energizing speaker grounded in real-world experience, Don has been a keynote presenter to a range of global audiences including HR conferences, academic institutions, business leadership networks, as well as on-site training groups and executive-level gatherings. As a presenter, Don promotes interactive discussion and uses hard data and personal stories to stimulate audiences to think critically about important issues.
Research Referenced by:
Additional Info about Don:
Don enjoys the sense of personal fulfillment he receives from volunteering his time with various charities and non-profit organizations. Don volunteers with A Better Chance Foundation and is a longtime, dedicated mentor with Big Brothers Big Sisters. Don is also an avid traveler, who has studied abroad in Denmark, played professional basketball in Germany, and visited over 50 countries in all. Don has has served as a delegate on Governor-led trade missions organized by the Minnesota Trade Office, to South America, Asia and the Middle East. He earned his degree in History and Mass Communications from St. Cloud State University.
Book Don MacPherson or Request More Information
For all inquiries, please contact us at:
(866) 876-8242
speakinginfo@modernsurvey.com
Featured By
Testimonials
Don's one hour session on The State of Engagement charged our audience with fresh ideas for analyzing our employee engagement practices. His insightful presentation provided me with practical suggestions for dialing in engagement with business goals. An absolute win-win for all. — Colorado HR Association
Don MacPherson's presentation concerning the state of employee engagement was both thought provoking and entertaining. Backed by real data Don reveals what our employees are thinking and how to increase their level of engagement at work. — Central Wisconsin Society of HR Management
I found Don's presentation to be extremely valuable because I was able to take the knowledge learned and apply it directly to my job! — WHRMA
It was a perfect one hour presentation. — Lewis and Clark SHRM
I thought it was an excellent presentation. The best I attended at the conference. — Garden State SHRM